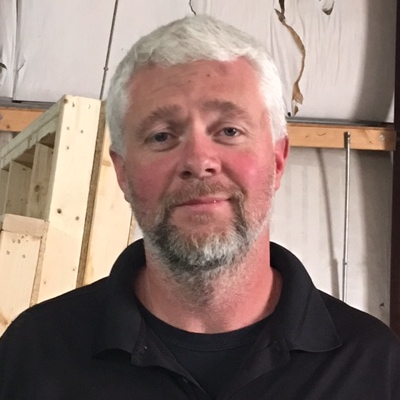 Glenn Cox
Install Manager
7 Reviews
Heat Pump Installation in Hartsville, SC 29550
Everyone that I (& We including Stanley Byrd) worked with under Quality Service Company were fantastic.
Chris and Amanda took their time answering all our questions. Chris had proposals ready instantly and gave in depth explanations.
Deven and Justin came on time and worked very efficiently all day long. Glenn came through and inspected what was needed.
Stanley and I are pleased and will recommend your company.
We also appreciate everyone wearing masks.
Thank you.
– Mary R.
Heat Pump Replacement in Florence, SC 29501
"Glenn, Josh and the team at Quality did a great job from providing an estimate to providing a follow-up visit and walk-through. We are very pleased with the equipment installed, it's performance and how they left the area after completing the work. Chris McDonald provided a very convenient method of reviewing and signing the proposal online. We will definitely use Quality Service in the future and will recommend them to our friends and family."
– Randall S.
Heat Pump Installation in Hartsville, SC 29550
"As a senior citizen, on a fixed income, when a major home expense arises I can assure everyone that I do an intense research of all my options! That's exactly what I did when I recently needed a new heating and cooling system. QUALITY SERVICE CO. LLC came out above all others and they exceeded my expectations! Tori was my phone contact and was always patient, polite and very prompt in returning calls with information I requested. Chris showed the same courtesies when he came to my home to inform me of the products and prices his company has to offer. At my request, by phone, he did indeed show up with a mask (covid-19 safety) and continued to wear it until he was back in his truck. Once I made my decision, the work was scheduled. Justin and Deven were on time and worked diligently to remove my old system before starting the new install. But if I asked a question, they would pause long enough to answer my question politely and then resume their work. Glen was also involved in seeing that all was progressing well and helped make my new system perfect, to the smallest detail. I've got to mention Tori again, she was a pro with all the paper work and thanks to her, my one trip to the office obtained the partial financing I needed and I've already received my Duke Energy rebate. Glen told me about the REME-HALO, a new advanced environmental air treatment system that can be placed in the HVAC. It was an optional additional expense but instead of waking up coughing, I now wake up with odorless air that reminds me of a fresh mountain breeze. Also, at no time did I ever feel pressured to hire their company or buy any of their products. It felt more like family taking care of family and the job wasn't finished until Glen, Justin and Deven knew I was completely satisfied with my new system. I would highly recommend QUALITY SERVICE CO. LLC to anyone!!!"
– Elaine K.
Air Conditioner Replacement in Florence, SC 29501
"We were very satisfied with everyone from the person we spoke with at initial call-in, the service rep, and install reps. Everyone was very polite, professional and to the point. Communication was quick and clear about our repair and replacement options. Quality Service Company will get all our business and referral to others from here on out. Many thanks!"
– Ryan C.
Other Installation in Florence, SC 29501
"Very dedicated and professional team. Installed new HVAC system in pouring rain. Worked a 12+ hour day to ensure system was working before the end of the day. Great service."
– David S.
Heat Pump Installation in Florence, SC 29505
"You guys were great! Excellent service! I love my gas pack!"
– Ray G.
Heat Pump Installation in Florence, SC 29505
"We were in need of a replacement of our heat pump system and we called Quality Service. The response was immediate and professional. We could not be more pleased with the service we received from this company. They were respectful of our home and of our time, working around our schedule and getting the job done quickly. They even came back out a few days later to follow up and make sure everything was running properly and that we were satisfied. I would highly recommend Quality Service Company to anyone who needs a new system, a repair to an existing system, or even a service maintenance program."
– Cindy F.
---
Quality Service Company services Florence, Darlington, Hartsville, Lamar, Marion, Pamplico, Timmonsville, and the surrounding South Carolina communities with their heating and cooling needs. Visit our service area page for more coverage details, call us at 843-773-2550, or request service online today.