Spring Is Here
Does your air conditioner need maintenance?
Spring Is Here
Does your air conditioner need maintenance?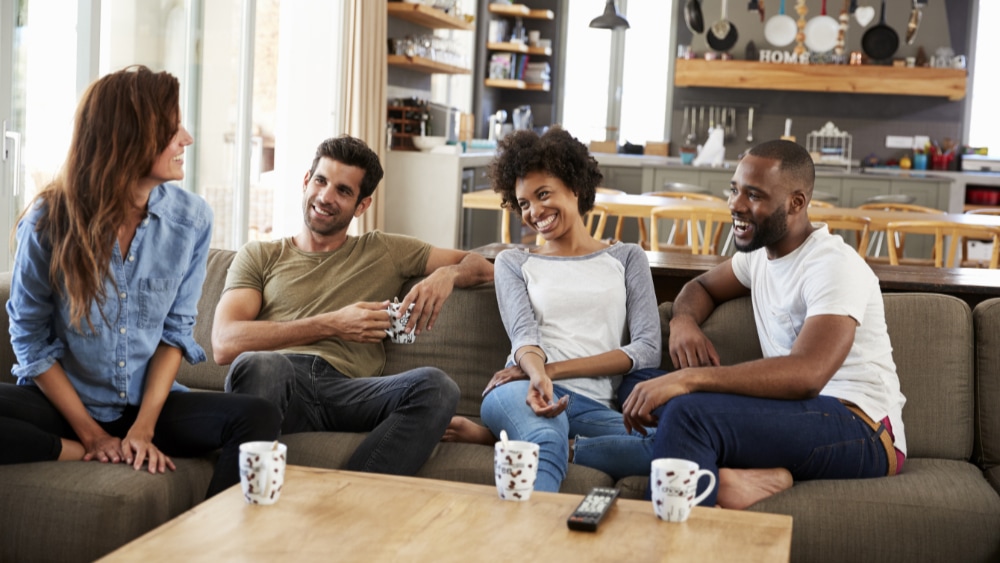 Heating & Cooling
No matter the season, we're here for you! Whether air conditioning, heat pump, furnace, or other home comfort needs, we've got you covered.
Quality Service Company
Quality Service Company, LLC is a locally owned and operated HVAC company. Chris McDonald started Quality Service Company in 2003 after working with other local HVAC companies for around 10 years. In 2011, Chuck Polk joined in partnership with Chris. Chuck had been working in the HVAC industry for over two decades with local HVAC companies, then as a Trane employee, and then owning his own business. The two merged their companies together under the name, Quality Service Company, LLC.
Our Mission Statement is "Through great employees, we will continue to grow our trusted name by delivering exceptional service through honesty and integrity." We believe in always doing the right thing for our customers, and our employees. We believe in having pride in the products we provide; that teamwork is the source of our strength; and upholding the highest level of confidentiality for our customers.
Customer Testimonials
We love hearing from our customers! If you've had us work on your HVAC system we would love to hear from you too.
Ductless Mini-Split Repair in Florence, SC 29505
"Can't believe they came the same day to help us. Another repair service didn't know what to do and said they had to check online to figure it out. Domingo and the technician with him went right to work and had everything repaired in no time. They are very professional and knowledgeable. I would definitely want them back to help us. I have already told 2 friends how competent they are. Thank you Jessica for sending them."
– Chris O.
Heat Pump Repair in Hartsville, SC 29506
"This team did an amazing job repairing our heat pump. They are knowledgeable and efficient. We have used this company for all our heating and air work in our home and have never been let down by their quality of work. We will continue to use Quality Service Company for all future repairs, installations, and maintenance."
– Jason W.
Air Conditioner Installation in Florence, SC 29501
"Chris and his team are true professionals. I had a new unit installed and entire duct work replaced at my home due to flooded duct work and aging unit. I would highly recommend Quality Service Co. This company came highly recommended to me and I was blown away by the quality of work and professionalism shown by each member of this company. If you have a need with Air, Heat, or Electrical, Quality Service Co is who you should call. First time customer, and will be using them again."
– Chris T.
The US Department of Energy says that air conditioning can account for up to 47% of your utility bill. At Quality Service Company, we take energy efficiency seriously. Here in Florence, we understand that air conditioning is crucial for comfort during the hot months and our advice may help you save money on your monthly energy bill. Here is some advice on cutting air conditioning energy costs as well as tips on how to stay cool and use your air conditioner less.
Don't run your AC when you aren't home.
The easiest and quickest way to save money is to not use your air conditioner when you don't need it or aren't at home. You may wish to invest in a smart or programmable thermostat which we offer. You can program these thermostats to turn the AC on half an hour before you get home, then you won't have to wait for the house to cool down after work. We offer these here or you can call us or request service for information.
Turn up the temperature.
When you are home, turn your AC up a few degrees. If you are comfortable at 68 degrees, turn it up to 70, and turn it up at night. Just doing these two things can save you 5%-15% on your monthly bill. Supplement the warmer temperature by making use of ceiling fans and bed fans. Air circulation is a huge factor is keeping cool. Our bodies have their own evaporative cooling system (sweat) and utilizing fans to keep air circulating helps us use this to stay cool.
Stay on top of maintenance.
Regular air conditioner maintenance is suggested to keep your unit running as efficiently as possible. We recommend a full tune-up at least once a season but there are a few things you can do yourself. Check, clean and/or replace your air filter. Air flow is so important for efficient AC function and a dirty or clogged air filter is the prime suspect when a unit is using too much energy.
Keep it in the shade.
Keeping your condenser shaded and cool can save you up to 10% on your bill. Check the condenser for debris and growth and clear away any that is covering the coils. Keeping the coils exposed is important for air flow and you should clean the coils at the beginning of each season.
If you need to service your air conditioner or need advice on how to cut your energy costs please call us or request service online. We want to keep you comfortable and help you save money in the long run.
What Are You Waiting For?
Contact Quality Service Company!