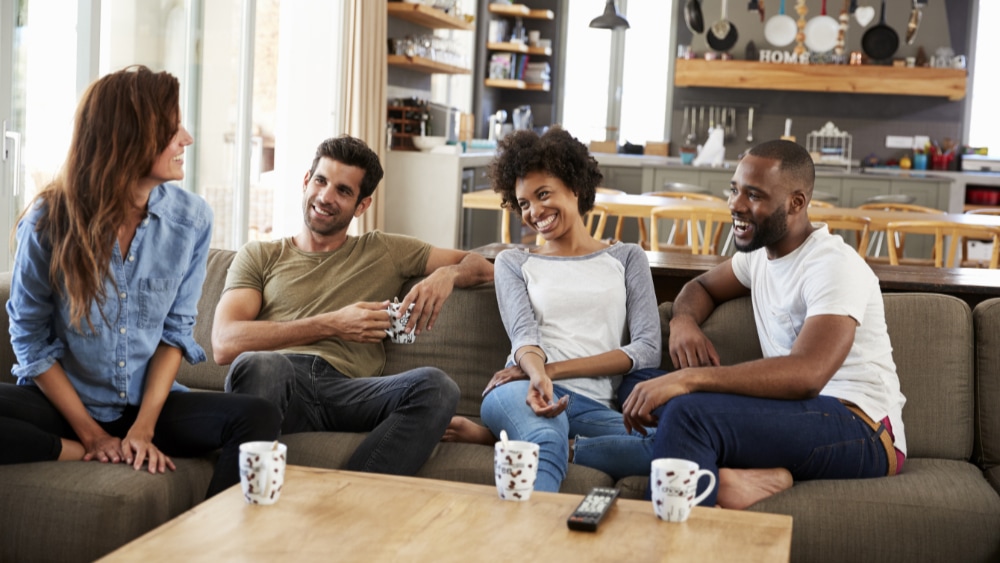 Heating & Cooling
No matter the season, we're here for you! Whether air conditioning, heat pump, furnace, or other home comfort needs, we've got you covered.
Quality Service Company
Quality Service Company, LLC is a locally owned and operated HVAC company. Chris McDonald started Quality Service Company in 2003 after working with other local HVAC companies for around 10 years. In 2011, Chuck Polk joined in partnership with Chris. Chuck had been working in the HVAC industry for over two decades with local HVAC companies, then as a Trane employee, and then owning his own business. The two merged their companies together under the name, Quality Service Company, LLC.
Our Mission Statement is "Through great employees, we will continue to grow our trusted name by delivering exceptional service through honesty and integrity." We believe in always doing the right thing for our customers, and our employees. We believe in having pride in the products we provide; that teamwork is the source of our strength; and upholding the highest level of confidentiality for our customers.
Customer Testimonials
We love hearing from our customers! If you've had us work on your HVAC system we would love to hear from you too.
Air Conditioner Maintenance in Other, SC 29541
"Great service. Extremely satisfied."
– Greg S.
Heat Pump Replacement in Florence, SC 29506
"Excellent job and professional."
– Michael C.
Air Conditioner Maintenance in Florence, SC 29501
"Ryan was very friendly, prompt and knowledgeable! I feel confident he identified and corrected the problem! I would recommend Quality Service Company to anyone looking for this type of service!"
– Shannon W.
When you are in the middle of summer, it can be difficult to keep heat out of your Florence home even if you have your central air conditioning system going full blast. Our team at Quality Service Company wants to help you prevent heat from building up inside your home as much as possible so that your air conditioner can be more effective and efficient. Here are some tips to consider.
Block Sun From Outside
Although this is more of a long-term solution, consider planting shady, fast-growing trees around your home to block out the rays of the sun. According to the US Department of Energy (DOE), the air temperature under the canopy of a tree can be up to 25 degrees Fahrenheit cooler than above an asphalt road.
Block Sun From Inside
While trees can help block the sun from the outside, quality window coverings hung on the inside of your South Carolina home can also reduce heat gain. If you can't afford to invest in window coverings for your entire home, start with coverings for your southern windows first.
Install a Cool Roof
When it's time to replace your roof, consider investing in a cool roof. Developments in roofing materials allow you to design one that absorbs less heat than a conventional rooftop. Cool roofs are comparable in price and may use a special reflective paint or covering.
Highly reflective roofing shingles and tiles are available as well. By switching roofing materials, you can reduce the amount of energy that's required to keep your home cooler in the summer.
Select a Lighter Exterior Color
If you regularly paint your home, be sure to select a lighter color to reflect the sun's heat instead of absorbing it. Just as wearing white clothing keeps you cooler than if you wear black, the color or exterior of your home will help reduce heat gain in your home.
Upgrade Insulation
You probably think of insulation when you think of conserving heat in the winter. However, good insulation around windows and in your home can also lock in cooler air during the summer. Be sure your windows are sealed well and your insulation is adequate.
Reduce Heat-Generating Activities
Many modern-day appliances and your overall living activities generate extra heat inside your home. Consider reducing your heat gain by reducing or relocating these activities as much as possible.
For example, consider grilling or cooking outside to reduce the amount of heat generated by your stove and oven. Let your dishes air dry instead of using the heat setting on your dishwasher, and consider bringing back the old-fashioned clothesline instead of running your hot clothes dryer.
Even small things like switching to LED lightbulbs and turning off electronics you are not using can reduce the amount of heat inside your home.
Maintain Your Air Conditioning System
Regular maintenance is a great way to ensure your air conditioning system is working efficiently and at maximum capacity when you need it. At least once a year, hire a professional to come out and tune up your air conditioner.
Regular maintenance includes cleaning your air conditioner, inspecting components, and completing preventative maintenance tasks. Remember, when it's time to invest in a new air conditioner, you will gain both performance and efficiency with the latest design features and increase your energy savings.
Check with our Quality Service Company air conditioning professionals about inspecting your air ducts and vent system as well. Our experts can find duct leaks and insulation problems which can be easily fixed to maximize the amount of cooling that reaches your living space, helping to combat heat gain.
Contact Us Today
Call our professional team at Quality Service Company in Florence, SC, for more information on how to prevent heat gain even further. Give us a ring at 843-252-0360 or request service online today.
What Are You Waiting For?
Contact Quality Service Company!