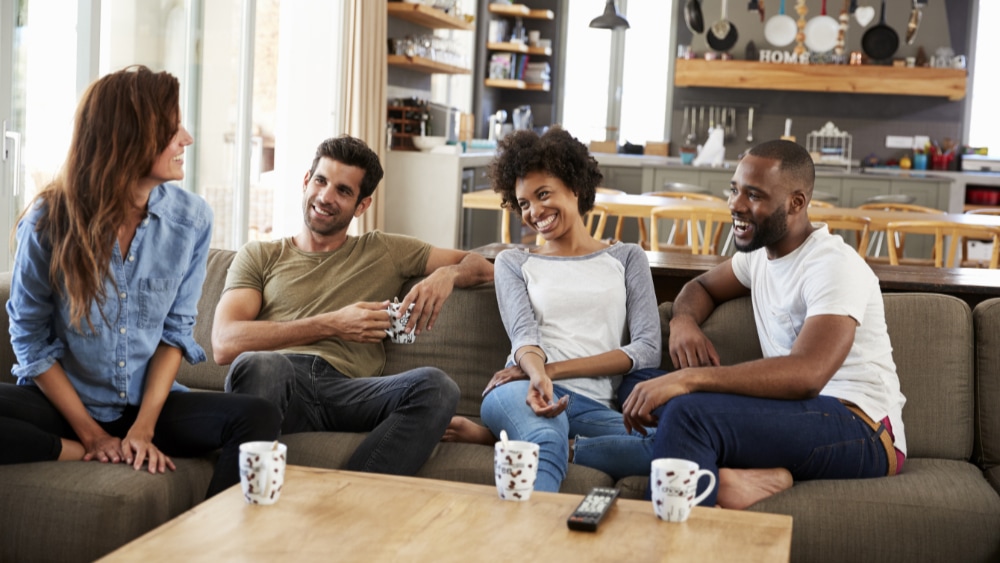 Heating & Cooling
No matter the season, we're here for you! Whether air conditioning, heat pump, furnace, or other home comfort needs, we've got you covered.
NOW IN STOCK! Improve your indoor air quality and kill up to 99% of bacteria, viruses (including COVID-19), and other harmful pathogens in your home with a REME HALO® air purifier!
REME HALO Features:
Dual ionizers to reduce airborne particulates (dust, dander, pollen, mold spores)
Inactivates SARS-CoV-2 (COVID-19) by 99.9%
Kills up to 99% of bacteria, mold and viruses
REME® reduces sneeze germs by 99% in the time a sneeze can reach three feet.
New zinc ions kill 99% of viruses on surfaces
Unlike portable units that are limited to the room in which they are placed, the REME HALO® provides whole home and building purification.
Easily integrated with your existing HVAC system. The unit doesn't take away living space and operates silently.
Two (2) quick release features for easy, no tool, cell replacement
Incorporates an adjustable shroud around the REME® cell, which allows customization of the advanced oxidation plasma output.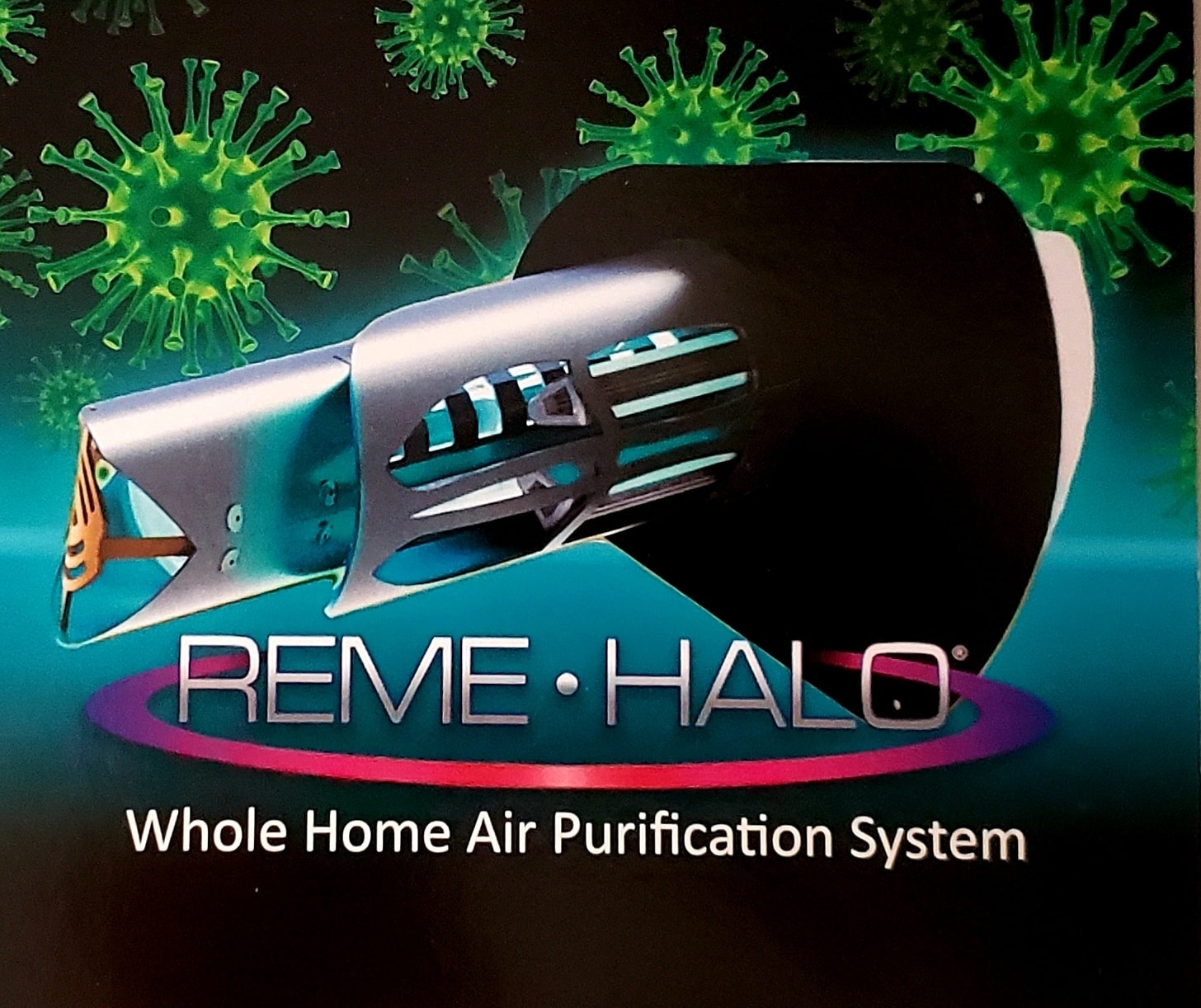 Quality Service Company
Quality Service Company, LLC is a locally owned and operated HVAC company. Chris McDonald started Quality Service Company in 2003 after working with other local HVAC companies for around 10 years. In 2011, Chuck Polk joined in partnership with Chris. Chuck had been working in the HVAC industry for over two decades with local HVAC companies, then as a Trane employee, and then owning his own business. The two merged their companies together under the name, Quality Service Company, LLC.
Our Mission Statement is "Through great employees, we will continue to grow our trusted name by delivering exceptional service through honesty and integrity." We believe in always doing the right thing for our customers, and our employees. We believe in having pride in the products we provide; that teamwork is the source of our strength; and upholding the highest level of confidentiality for our customers.
Customer Testimonials
We love hearing from our customers! If you've had us work on your HVAC system we would love to hear from you too.
Air Conditioner Maintenance in Florence, SC 29505
"Brian called us to see if he could arrive early, which was fine, and kept us updated about his arrival time. He was courteous, answered our questions, put on booties (very important to my fav wife), and did his summer checkup promptly. He is a definite asset to your company, and we recommend that you keep him!"
– richard h.
Air Conditioner Installation in Florence, SC 29501-8522
"Thank you so much for helping our family improve our air quality and upgrading our old AC unit. Our new unit is quiet and easy to use.
Josh and Cody where very professional and easy to work with. Thank you,
so much for all of your hard work and and we appreciate everything you guys did. We love our new AC unit,
it looks so nice!"
– Jennifer and Robert B.
Heat Pump Installation in Florence, SC 29501
"Very pleasant, were efficient and sure I was satisfied before they left."
– Dale S.
Frustrated over your allergies preventing you from enjoying the day in your Florence home or getting any rest at night? You're not alone!
Allergies are the 6th leading cause of chronic illness in the United States, according to the American College of Allergy, Asthma & Immunology (ACAAI). Nobody should ever suffer or lose sleep over them, especially when you deserve to be comfortable in your South Carolina home.
At Quality Service Company, we believe your home should be your sanctuary—not a trigger for allergies. We want you to experience bliss and tranquility, which is why we offer plenty of home solutions to maximize your level of indoor comfort. Routine heating, ventilation, and air conditioning (HVAC) maintenance is one excellent solution, in particular, that can help provide some relief for your symptoms.
How HVAC Maintenance Can Reduce Allergy Symptoms
Maintenance is essential for a properly functioning and efficient HVAC system, but it also helps optimize your indoor air quality (IAQ). With improved indoor air quality, you can breathe easier and enjoy cleaner, fresher air circulating throughout your home.
Be sure to follow these maintenance tips regularly for ideal air quality and to reduce the number of allergens in your Florence home:

Change Your Air Filter
The air filter on your HVAC system traps common allergens like dust, dander, pollen, and mold. At Quality Service Company, we recommend replacing your filter every one to three months—or cleaning it if designed to be washed and reused. Replacing or cleaning your filter will help you breathe cleaner air and prevent clogs, which can lead to other problems—including a complete system breakdown.

Seal and Weatherstrip Your Windows and Doors
A great way to keep dirt, pollen, and debris from entering your home is to seal any cracks around your windows and doors. Be sure to keep your windows closed when you notice an increase in pollen outside, especially if this is a trigger for your allergies.

Install an Air Purification System
A whole-home air purification system can help reduce pollutants inside your home and further enhance your indoor air quality. Air purifiers effectively remove particulates, microbes, gases, and other irritants. These systems provide the extra boost of cleanliness your South Carolina home needs.
Add a Whole-Home Humidifier and/or Whole-Home Dehumidifier
Inadequate humidity levels in your home can trigger allergies and other respiratory issues. If your home is too humid, consider adding a whole-home dehumidifier to discourage common allergens, including dust and mold, from thriving and provoking your allergies. Homes with low humidity levels can also be bothersome when you suffer from allergies. Dryness can make it easier for you to breathe in contaminants. Be sure to add a whole-home humidifier so you can manage the humidity levels in your home accordingly.

Opt for Professional Maintenance
It's critical to have routine professional HVAC maintenance at least once a year. Not only will this keep your heating and cooling system in good health but it will also allow for your equipment and ductwork to be meticulously cleaned by our professionals in places you may otherwise not be able to reach on your own.

With our tools, we can get to these hard-to-reach areas and ensure your system is free from common allergens. Our experts can even recommend the best indoor air quality products for your specific needs and the needs of your home. Just give our experts a call to schedule your next maintenance visit.
We Can Help Keep You Comfortable with Effective Home Solutions
With the help of our Quality Service Company professionals, you can breathe better and experience heightened comfort in your home here in Florence, SC. Take action and alleviate your allergies by opting for high-quality heating and cooling equipment and routine maintenance. Be sure to speak with our professionals to learn more by calling 843-252-0360 or request service online.
What Are You Waiting For?
Contact Quality Service Company!