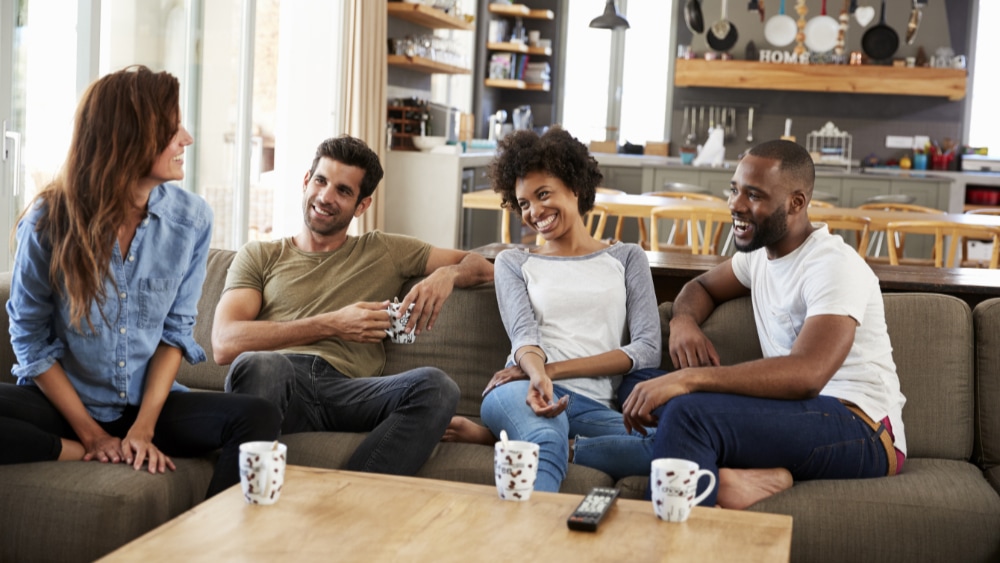 Heating & Cooling
No matter the season, we're here for you! Whether air conditioning, heat pump, furnace, or other home comfort needs, we've got you covered.
Quality Service Company
Quality Service Company, LLC is a locally owned and operated HVAC company. Chris McDonald started Quality Service Company in 2003 after working with other local HVAC companies for around 10 years. In 2011, Chuck Polk joined in partnership with Chris. Chuck had been working in the HVAC industry for over two decades with local HVAC companies, then as a Trane employee, and then owning his own business. The two merged their companies together under the name, Quality Service Company, LLC.
Our Mission Statement is "Through great employees, we will continue to grow our trusted name by delivering exceptional service through honesty and integrity." We believe in always doing the right thing for our customers, and our employees. We believe in having pride in the products we provide; that teamwork is the source of our strength; and upholding the highest level of confidentiality for our customers.
Customer Testimonials
We love hearing from our customers! If you've had us work on your HVAC system we would love to hear from you too.
Heat Pump Repair in Florence, SC 29501
"Repeat very positive experience. On-time after call, very knowledgeable about system. Courteous always. A credit to the company."
– Frank E.
Air Conditioner Maintenance in Other, SC 29541
"Great service. Extremely satisfied."
– Greg S.
Heat Pump Replacement in Florence, SC 29506
"Excellent job and professional."
– Michael C.
Heating, ventilation, and air conditioning (HVAC) filters and the late comedian Rodney Dangerfield have a lot in common. They both can tout, "I don't get no respect!" Most people do not realize how pivotal the HVAC air filter is to both their homes and their HVAC systems.
Respect Yourself, and Your Air Filter
Here in South Carolina, you may think about your filter only when the seasons change, particularly transitioning from the warmer temperatures of summer to the cooler temps of fall, but filters need more attention than that all year long. Both our Quality Service Company HVAC professionals and ENERGY STAR® recommend replacing your filter as frequently as every month, but at the very least every three months. Here's why.
1. Keeps Your Indoor Air Quality High
The purity of the air you breathe inside your home, your indoor air quality (IAQ), is not always high. By changing your filter on a monthly basis, you can improve it. Here are a couple worthwhile statistics to know. 
According to the National Center for Biotechnology Information (NCBI), Americans now spend as much as 90 percent of their time indoors. And according to the US Environmental Protection Agency (EPA), our indoor air is two to five times as toxic as our outdoor air.
These indoor pollutants cause or can worsen allergies and respiratory illnesses, such as asthma, as well as other long-term conditions and diseases like heart disease and cancer. In other words, keeping the air you breathe in your Florence home as clean as possible should be a priority. Change your HVAC filter monthly to help keep those toxic particles out of your lungs.
2. Increases the Efficiency of Your System
By changing your filter on a regular basis, you can help increase the efficiency of your HVAC system. A dirty filter is a common reason for breakdowns due to overworking furnaces and air conditioners.
With a clogged filter, the air can't get through, causing the system and its motor to work harder and run longer. When everything has to work harder and longer than designed, it causes system stress and decreases your system's efficiency. So keep it running smoothly with regular filter changes.
3. Saves You Money 
Despite the argument that changing your filter on a monthly basis costs you more money, in actuality, regularly changing your filter can save you money. By giving your HVAC system clean filters, your system does not have to work as hard to heat or cool your Florence home. Less stress on your system's components extends their life making them less likely to need premature replacement.
4. Leaves a Green Footprint
Being a good steward of Mother Earth and all her resources is more important than ever. When your filter is dirty and causing your system to work harder—since it is stressed—using more energy. These days, HVAC systems are designed to run efficiently, in an eco-friendly manner, so you will be doing your part simply by changing your filter.
Call Quality Service Company for All Your Air Filter Needs
Now it's plain to see; so much of both your indoor air quality and your HVAC system's health depend on a clean filter. This everyday item wields mighty power and certainly deserves more attention, and respect, than it usually receives.
Give your filter that attention by replacing it on a regular basis, and the dividends will outweigh the investment. If you have any concerns or questions about your HVAC system's filter, speak to one of our Quality Service Company HVAC specialists at 843-252-0360 or request service online today here in Florence, SC.
What Are You Waiting For?
Contact Quality Service Company!