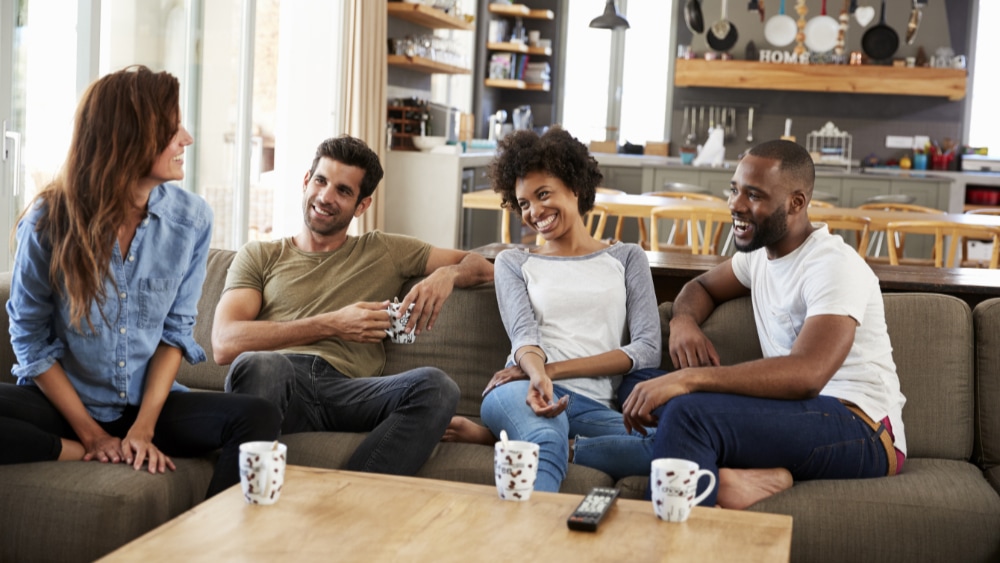 Heating & Cooling
No matter the season, we're here for you! Whether air conditioning, heat pump, furnace, or other home comfort needs, we've got you covered.
Quality Service Company
Quality Service Company, LLC is a locally owned and operated HVAC company. Chris McDonald started Quality Service Company in 2003 after working with other local HVAC companies for around 10 years. In 2011, Chuck Polk joined in partnership with Chris. Chuck had been working in the HVAC industry for over two decades with local HVAC companies, then as a Trane employee, and then owning his own business. The two merged their companies together under the name, Quality Service Company, LLC.
Our Mission Statement is "Through great employees, we will continue to grow our trusted name by delivering exceptional service through honesty and integrity." We believe in always doing the right thing for our customers, and our employees. We believe in having pride in the products we provide; that teamwork is the source of our strength; and upholding the highest level of confidentiality for our customers.
Customer Testimonials
We love hearing from our customers! If you've had us work on your HVAC system we would love to hear from you too.
Ductless Mini-Split Installation in Florence, SC 29501
"Josh and Cody did an outstanding job installing our Daikin ductless split system. They were very thorough and clean. We love our new system."
– Ronald S.
Air Conditioner Installation in Florence, SC 29506
"As always…Quality Service never lets us down. All my heating and air business is done with them. Very helpful and reliable company."
– Joey W.
Whole House Generator Installation in Florence, SC 29505
"They installed my generator and were very professional and courteous. They notified me of the steps in the process ahead of time, were neat, and cleaned up their work area. The techs also explained the operation and maintenance in detail, as well as performed the start-up."
– Trudy A.
What 's at the top of your fall to-do list? Make sure it is your furnace.
Prepping your heating, ventilation, and air conditioning (HVAC) system for winter in South Carolina not only enhances your safety and your furnace's efficiency, it can help keep your repair budget in line during cold weather. Tackling this important chore is easier than raking leaves or cleaning gutters when you call the heating and cooling experts at Quality Service Company. 
Even if you have not thought about your furnace for months—it is easy to overlook if it is stationed in the basement or hidden in a closet—fall is the perfect time to make sure the most important seasonal equipment in your home is ready for action.
Before you know it, it will be time for pumpkin pie, cold starry nights, and the age-old game of thermostat tug-o-war. You may not be ready to switch on your furnace just yet, but Quality Service Company can make sure your heating system will run as efficiently and safely as possible when the temperature outside plummets. The last thing you want is for your furnace to stop working in the middle of winter.
Why Is Furnace Maintenance Important?
Neglecting your furnace risks the safety and integrity of your Florence home. Preventative maintenance, including an annual inspection before the heating season begins, can identify potential mechanical or electrical flaws. It can reveal potential problems that, if not corrected, may lead to expensive repairs and higher energy bills. 
Even something as simple as a dirty air filter decreases airflow and can make your furnace work harder and less efficiently. Inefficiency means higher energy costs. That can translate into a big chunk of change, especially when you consider that home heating can make up approximately 42 percent of your total utility bill, according to the U.S. Department of Energy. Over time, a clogged air filter or dirty burner can turn a small problem into a big breakdown.
An annual maintenance check-up not only protects your furnace but also safeguards your family. A cracked heat exchanger, for example, can lead to a deadly carbon monoxide (CO) leak. According to the Centers for Disease Control (CDC), CO exposure sends more than 20,000 Americans to the emergency room every year and causes 400 deaths. The CDC recommends installing CO detectors in your home and having all gas appliances inspected by a qualified technician every year.
Annual inspections also preserve your HVAC system's warranty. Keep track of all paperwork relating to maintenance service and repairs and hire one of our certified, licensed experts for the work.
What Does an Inspection Involve?
Our HVAC professionals will clean air intake grilles and the burner. We will make sure belts, bearings, and other parts are in good condition and will examine the air filter, pilot light, hot surface ignitors, and flame sensors. We also will measure and analyze the combustion to make sure it follows manufacturer guidelines.
During the annual inspection, our technician will let you know if repairs are needed or if it is time to replace your system. You will have ample time to have new equipment installed if you schedule a yearly inspection before the heating season begins.
What About Do-It-Yourself Furnace Maintenance?
During the heating season, you should check your furnace filter periodically and replace it if it is clogged or dirty.
You also can wrap up the heating season by cleaning your furnace humidifier. You will need to remove or replace its water panel, turn the humidistat off and switch the bypass duct damper to the summer position. Most owners manuals will walk you through the process. If you did not include the humidifier in your spring cleaning, you can tackle the job before the heating season begins. If you are unsure, just can ask one of our HVAC professional to handle the job for you.
Contact Us Today
Ready to schedule your annual furnace inspection? The HVAC experts at Quality Service Company in Florence, SC, are eager to help. Call 843-252-0360 or request service online. 
What Are You Waiting For?
Contact Quality Service Company!