We're Giving Back to the Community
Nominate someone in need today.
We're Giving Back to the Community
Nominate someone in need today.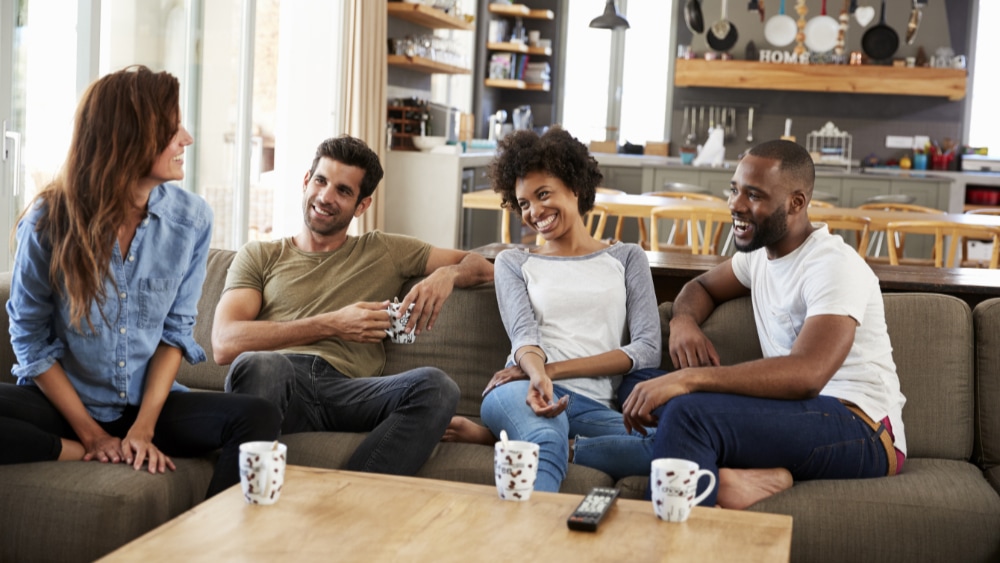 Heating & Cooling
No matter the season, we're here for you! Whether air conditioning, heat pump, furnace, or other home comfort needs, we've got you covered.
Quality Service Company
Quality Service Company, LLC is a locally owned and operated HVAC company. Chris McDonald started Quality Service Company in 2003 after working with other local HVAC companies for around 10 years. In 2011, Chuck Polk joined in partnership with Chris. Chuck had been working in the HVAC industry for over two decades with local HVAC companies, then as a Trane employee, and then owning his own business. The two merged their companies together under the name, Quality Service Company, LLC.
Our Mission Statement is "Through great employees, we will continue to grow our trusted name by delivering exceptional service through honesty and integrity." We believe in always doing the right thing for our customers, and our employees. We believe in having pride in the products we provide; that teamwork is the source of our strength; and upholding the highest level of confidentiality for our customers.
Customer Testimonials
We love hearing from our customers! If you've had us work on your HVAC system we would love to hear from you too.
Air Conditioner Installation in Florence, SC 29501
"Chris and his team are true professionals. I had a new unit installed and entire duct work replaced at my home due to flooded duct work and aging unit. I would highly recommend Quality Service Co. This company came highly recommended to me and I was blown away by the quality of work and professionalism shown by each member of this company. If you have a need with Air, Heat, or Electrical, Quality Service Co is who you should call. First time customer, and will be using them again."
– Chris T.
Air Conditioner Replacement in Florence, SC 29505
"This is our second experience with Quality Service Co. Our AC unit that serviced our upstairs went out and needed to be replaced. We had another company come in and evaluate the old unit and they informed us that they could repair with no problem. Their diagnoses sounded questionable so I called and Allen came out that afternoon and looked at the situation. His diagnoses was if they repaired it, I would be looking at future repairs because of where the damage was. Within just a couple hours the new unit installation was scheduled and financing was done. Within a couple days they arrived early and the old unit was removed and the new unit was being installed. This team was not only professonal, and courteous, but they left the work area in better conditon than they found it. They took the time to explain what they did and ensure I had no questions.
This team has the best when it comes to work ethics and professionalism. I have not seen this in very many companies in the past few years. I would highly recommend this company, team and individuals to repair, install or replace any AC unit or Gas Pack to anyone needing thier unit taken care of. Since I am limited to 5 stars I guess I will stop there, but they are really off the top of the chart."
– Maxwel l B.
Air Conditioner Installation in Florence, SC 29501
"Great Company. Very professional and knowledgeable. Worked quickly and efficiently."
– Tracey W.
Heat pumps can be expected to make some noise. However, unusually loud noises point to a problem. If your system is reaching decibels impossible to ignore, you should turn it off to prevent further damages. Then give Quality Service Company a call at 843-773-2550 to schedule a repair visit. We'll be able to quickly identify the problem and give you a fair and honest quote.
Because we like to help educate our customers, here are five heat pump noises to keep an ear out for:
1. Metal Rapidly Hitting Metal
If you hear a metallic clang repeating in a cycle, there's probably something going on with your blower fan. What you're hearing is the sound of the blades hitting another hard object. Immediately turn off your heat pump's power if you believe this to be the case. Under this type of stress, the fan will become bent or chipped. Once the machine is off, inspect the inside for any foreign objects, then give one of our technicians a call to repair your fan if necessary.
2. Hissing
There's always a small chance a snake with unlimited lung power has inhabited your heat pump. However, the more likely possibility is you have a refrigerant leak. You're hearing the sound of gas escaping. In this instance, you should contact one of our technicians to repair the leak and replenish the refrigerant supply.
3. Screeching/Squealing
Your heat pump should really use its "inside voice." If you hear high-pitched screeching or squealing, there's a good chance the motor is having trouble. When your motor's bearings become dirty, this creates shrill noises. You should schedule routine maintenance to prevent this in the future. If the issue isn't related to the bearings, it may be the motor itself giving out. Either way, a technician should inspect it.
4. Loud, Low-Pitched Droning
A low-pitched hum is usually benign, unless it's significantly louder than usual. You could think of this sound as the heat pump grumbling with hunger. It likely needs its oil refilled, its refrigerant refilled, or a new compressor. You might be tempted to fix it yourself. However, keep your distance, and let a technician wrangle the beast.
5. Rattling
This sound can be particularly annoying. It usually indicates a loose, detached, or poorly balanced part. This could be a motor mount that has become unfastened. Or it could be your blower wheel has been poorly aligned and is rattling against another component in the heat pump. Yet another possibility is worn-down compressor bearings. One of our technicians can remedy all of these problems through a quick tune-up or part replacement if necessary.
We at Quality Service Company can restore the peace in your home with a repair now! We're just a phone call away, located in Florence, SC. In addition to heat pump repair, we offer installations, replacements, and seasonal maintenance.
What Are You Waiting For?
Contact Quality Service Company!