Fall Is Here
Does your furnace need service?
Fall Is Here
Does your furnace need service?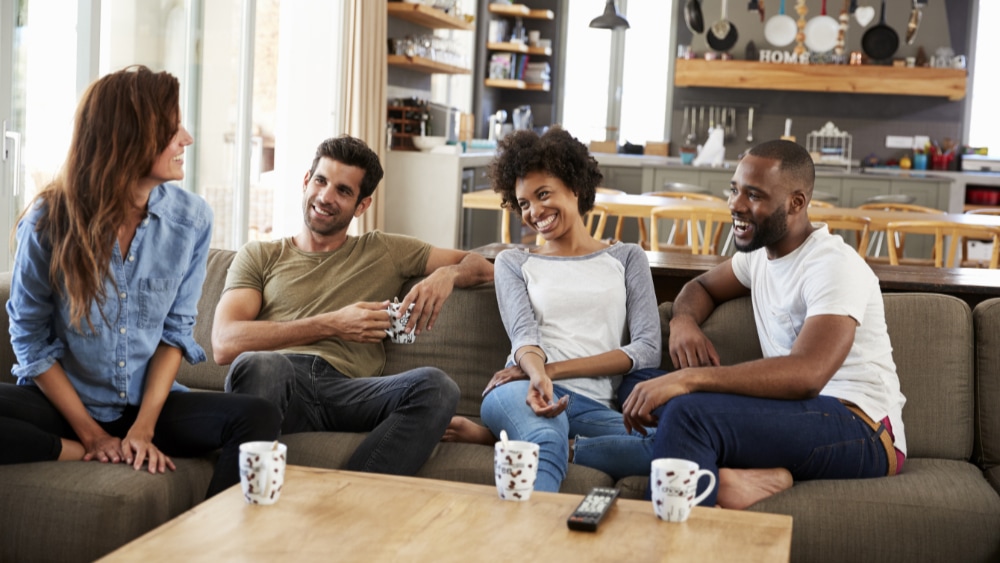 Heating & Cooling
No matter the season, we're here for you! Whether air conditioning, heat pump, furnace, or other home comfort needs, we've got you covered.
Hurricane Season is Almost Here!
Quality Service Company offers financing for generators. Please call 843-252-0360 for more information!
Quality Service Company
Quality Service Company, LLC is a locally owned and operated HVAC company. Chris McDonald started Quality Service Company in 2003 after working with other local HVAC companies for around 10 years. In 2011, Chuck Polk joined in partnership with Chris. Chuck had been working in the HVAC industry for over two decades with local HVAC companies, then as a Trane employee, and then owning his own business. The two merged their companies together under the name, Quality Service Company, LLC.
Our Mission Statement is "Through great employees, we will continue to grow our trusted name by delivering exceptional service through honesty and integrity." We believe in always doing the right thing for our customers, and our employees. We believe in having pride in the products we provide; that teamwork is the source of our strength; and upholding the highest level of confidentiality for our customers.
Customer Testimonials
We love hearing from our customers! If you've had us work on your HVAC system we would love to hear from you too.
Air Conditioner Repair in Florence, SC 29506
"I was very satisfied with the work that was done."
– Matthew T.
Air Conditioner Repair in Florence, SC 29505
"Can't say enough about Domingo and Matt! These guys worked really hard to troubleshoot the issue with my unit and repaired everything in a timely manner. I was very impressed with their customer service and attention to detail. I would highly recommend QSC"
– Joey N.
Air Conditioner Repair in Darlington, SC 29532
"Can't say enough about Matt and Quality Service Company. It has become a running joke that every time I come to SC to deal with my sisters house and estate, something breaks..usually the heat or ac. I left a review 6 months ago after the first 2 visits, but have had to call a couple more times. Being from CT, using the coin toss method I found Quality Service Company and Matt. He has been the "lucky ??" one to be sent each time I had a problem. From the eta call to completion he has been extremely polite, friendly and professional. He provides me with the HVAC for Dummies version of the problem, which I greatly appreciates, gives options and opinions, then gets the job done. All while keeping a smile on his face and a friendly tone with each update. I'm back today for 4 days and crossing my fingers nothing goes wrong. At least I know I have a super team at Quality Service to help if it does. I have even give their business card to my realtor. My only complaint is that they are located in So. Carolina and not Connecticut. Thanks … you are the best!!"
– Trish R.
If your
air conditioner
stops blowing cool air or stops all together, check to see if your indoor unit is frozen. What exactly will that look like? A freeze up is when a layer of ice forms on the outside of your
air conditioning
unit. It can look a bit disconcerting, but don't panic. It's fixable. Whether you have a central air system or a window unit, the causes and effects, as well as the solutions, are the same. The ice buildup on your air conditioner creates the inability for it to cool effectively and puts stress on the compressor (your outdoor unit if you have central air conditioning). Over time, this can lead to a costly repair or the need to replace the compressor. At
Quality Service Company
, we can help. First, let's explore a number of the possible reasons for the freeze up:
Insufficient airflow
. Anything restricting the airflow in your unit will cause the system's evaporator coil to freeze. There are a few reasons your air may not be flowing efficiently. The most common problem is a
dirty air filter
. If you are running your air conditioner continuously, we recommend replacing or cleaning the air filter once a month. Other airflow problems include blocked or closed
ducts
and vents, a faulty fan, and/or dirt on the evaporator coil. Evaporator coils need regular cleaning, and we recommend a cleaning once a season.
Low refrigerant or Freon®
. Another thing that causes an
air conditioner
to freeze is low refrigerant or Freon. This causes a drop in pressure inside the evaporator coil, which then allows moisture in the air to accumulate and freeze on the coil. A leak is typically responsible for low refrigerant. If the cause of your freeze up is low refrigerant, you need to
contact one of our trained and experienced technicians
to assist you in the repair. This includes finding and repairing the leak, then refilling your refrigerant to its proper level.
Outdoor temperature
. Air conditioners are designed to run in a specific temperature range. Most of them will not run well when the temperature outdoors is below 60°F. Often a freeze up occurs because the nighttime temperature here in
Florence, SC
is dropping too low for the unit to function properly. When the air is too cool, the pressure inside the system drops and causes a freeze up. If your air conditioner freezes, turn it off. Let your unit thaw a while. One of our professionals will be able to work on it as soon as the ice has melted completely.
Call Us Today
Give our
Quality Service Company
professionals a call at 843-773-2550 or
request service online
if your air conditioner stops working, whether it's frozen or for any other reason. We will have it cooling your home again in no time.
What Are You Waiting For?
Contact Quality Service Company!