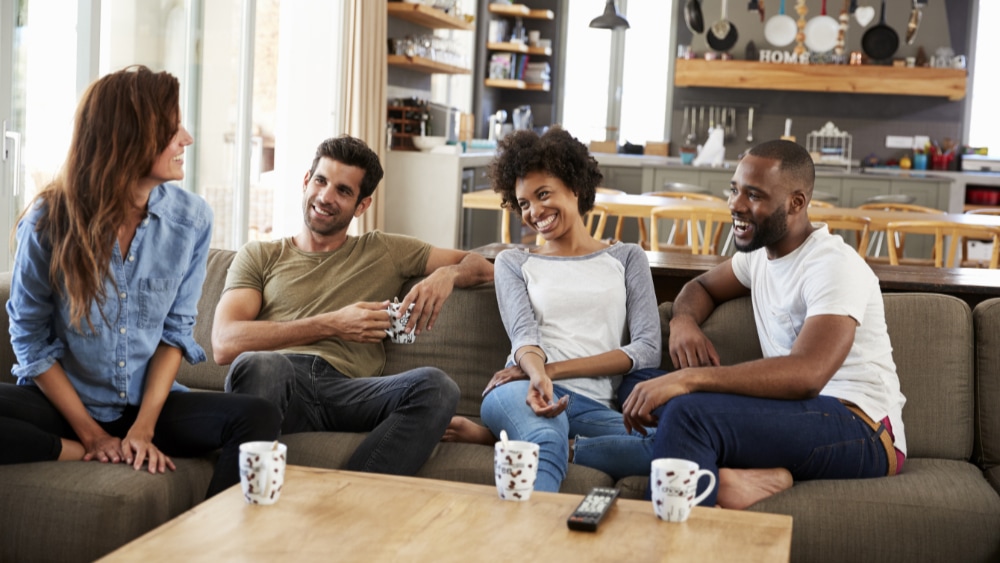 Heating & Cooling
No matter the season, we're here for you! Whether air conditioning, heat pump, furnace, or other home comfort needs, we've got you covered.
NOW IN STOCK! Improve your indoor air quality and kill up to 99% of bacteria, viruses (including COVID-19), and other harmful pathogens in your home with a REME HALO® air purifier!
REME HALO Features:
Dual ionizers to reduce airborne particulates (dust, dander, pollen, mold spores)
Inactivates SARS-CoV-2 (COVID-19) by 99.9%
Kills up to 99% of bacteria, mold and viruses
REME® reduces sneeze germs by 99% in the time a sneeze can reach three feet.
New zinc ions kill 99% of viruses on surfaces
Unlike portable units that are limited to the room in which they are placed, the REME HALO® provides whole home and building purification.
Easily integrated with your existing HVAC system. The unit doesn't take away living space and operates silently.
Two (2) quick release features for easy, no tool, cell replacement
Incorporates an adjustable shroud around the REME® cell, which allows customization of the advanced oxidation plasma output.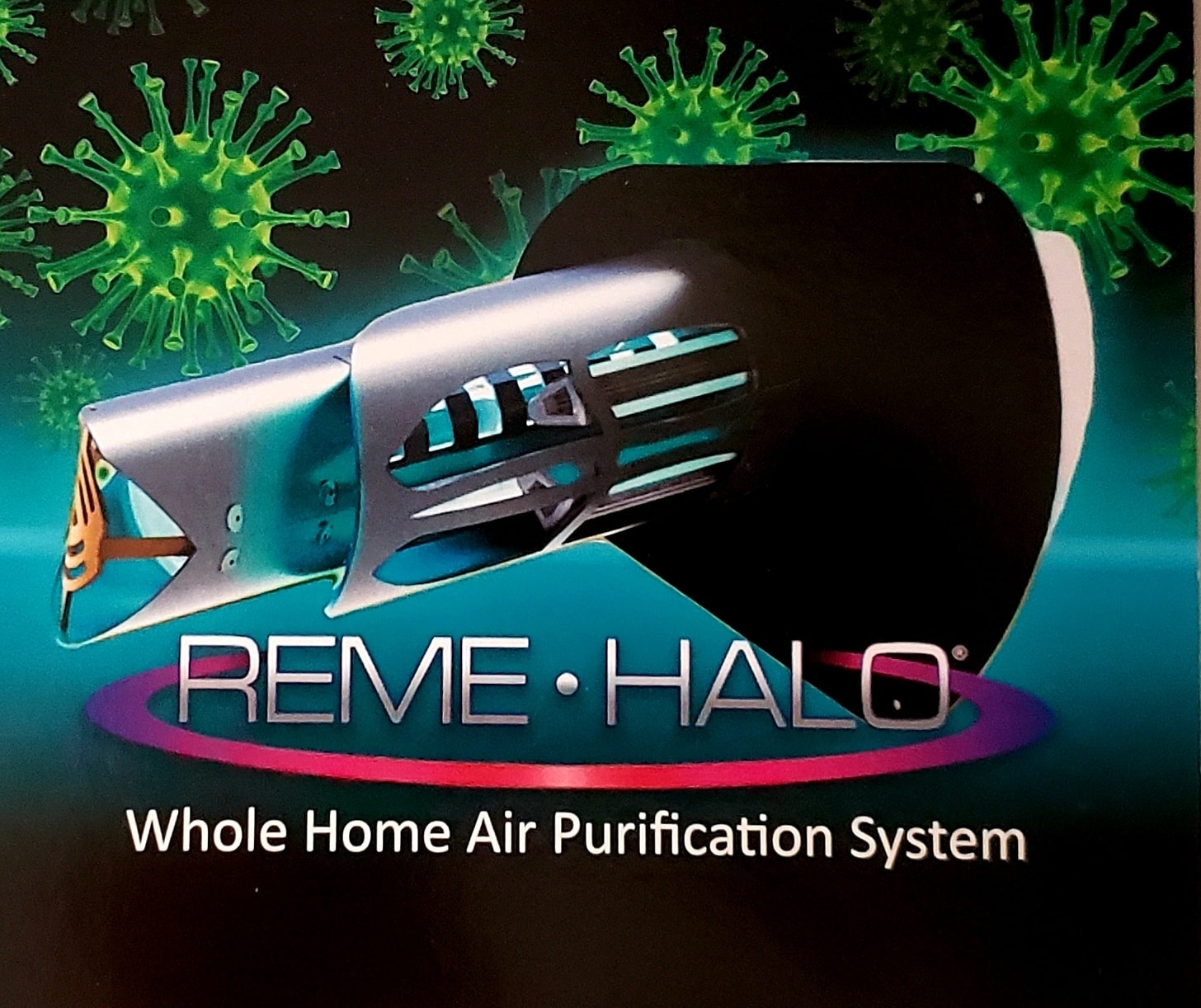 Quality Service Company
Quality Service Company, LLC is a locally owned and operated HVAC company. Chris McDonald started Quality Service Company in 2003 after working with other local HVAC companies for around 10 years. In 2011, Chuck Polk joined in partnership with Chris. Chuck had been working in the HVAC industry for over two decades with local HVAC companies, then as a Trane employee, and then owning his own business. The two merged their companies together under the name, Quality Service Company, LLC.
Our Mission Statement is "Through great employees, we will continue to grow our trusted name by delivering exceptional service through honesty and integrity." We believe in always doing the right thing for our customers, and our employees. We believe in having pride in the products we provide; that teamwork is the source of our strength; and upholding the highest level of confidentiality for our customers.
Customer Testimonials
We love hearing from our customers! If you've had us work on your HVAC system we would love to hear from you too.
Air Conditioner Replacement in Florence, SC 29501
"I've worked with many HVAC vendors locally and nationally over the years in the commercial space. Where I was responsible for negotiating service contracts and overseeing service calls. When I require HVAC service for my home I always call Quality Service Co. Most recently one of my units was not cooling. I called at 9pm spoke with on call and setup appointment for the next day. Wayne arrived on time with tools in hand, after diagnosing the issue as shorted compressor. Warranty of my failed unit was checked and determined it expired last year. Already aware of supply line constraints due to COVID-19, I started getting concerned. Wayne provided me with two options replacing just the compressor or replacing the whole condenser unit. Personally weighing the options I opted to proceed with replacing the whole condenser unit to take advantage of the warranty that came with it. Pricing was inline with my expectations having past experience dealing with such. Wayne informed me to my surprise the parts were in stock and by miracle in my opinion were able to perform the work that day. Being the work is a two person job Hunter was available and the two got to work. They were able to replace the condenser unit and have the system running all before my wife came home from work. Wayne and Hunter are some of best HVAC technicians I've worked with and valuable employees of Quality Service Co." – Ronald H.
Heat Pump Maintenance in Hartsville, SC 29550
"Thankful for the service provided by Chris and Domingo. Our upstairs AC went out and it was HOT! They responded quickly and had our system cooling in a matter of minutes. Thanks for excellent service!"
– Rebecca w.
Air Conditioner Installation in Darlington, SC 29532
"Amazing!!! Back fill, I bought a home in Darlington County, the wife picked out the home. We moved from Alaska and obviously air conditioning wasn't on my radar. Fast forward, after closing middle of March AC wasn't something we used. Then come May the AC is running. But soon everything froze up on the existing 15 year old system. Called for a service and inspection. Verdict was both systems were on there way out. So I called on June 29th in the morning to schedule an appt for an estimate. Chris the manager/owner came that same afternoon. He spent about an hour and gave me estimates on replacing the one I was having problems with. His office called me about 1 hour after he left to see if they could come at 7:30am on the 30th. 10 hours later a complete new system installed "Daikin". 12 year complete warranty and a variable speed system. Oh and WiFi thermostat. No hidden costs and the guys who did the install were warriors. This I can attest having served 25 years in the Army! 90 degree temperatures with humidity in the 80's. These installers plowed right through. Bottom line – at least give them a call. Estimates are free and service is pennies with the knowledge of what your systems are doing!"
– Mark H.
Looking to install a new heater in your Florence home? Your two most popular choices are a heat pump and a furnace. Each one has advantages and disadvantages when compared to the other.
Energy-efficient homes are more common than ever. Although they provide many benefits, including reducing overall energy usage and a smaller carbon footprint, they come with some disadvantages as well. 
At Quality Service Company, we know what an investment your heating, ventilation, and air conditioning (HVAC) system is in your home. That's why time and time again we recommend regular preventative maintenance on all your HVAC units. You need to invest in your investment.
What Are You Waiting For?
Contact Quality Service Company!