Spring Is Here
Does your air conditioner need maintenance?
Spring Is Here
Does your air conditioner need maintenance?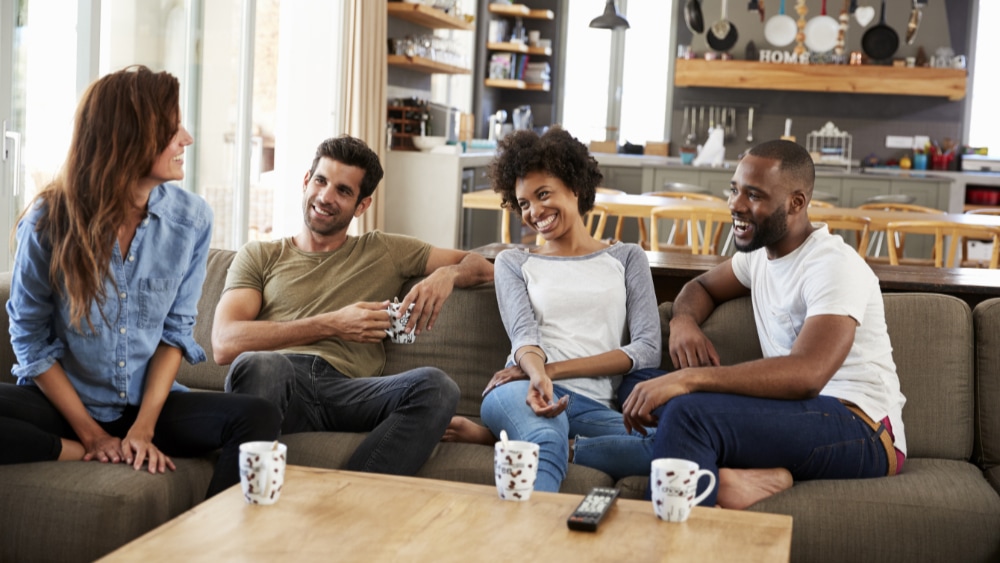 Heating & Cooling
No matter the season, we're here for you! Whether air conditioning, heat pump, furnace, or other home comfort needs, we've got you covered.
Quality Service Company
Quality Service Company, LLC is a locally owned and operated HVAC company. Chris McDonald started Quality Service Company in 2003 after working with other local HVAC companies for around 10 years. In 2011, Chuck Polk joined in partnership with Chris. Chuck had been working in the HVAC industry for over two decades with local HVAC companies, then as a Trane employee, and then owning his own business. The two merged their companies together under the name, Quality Service Company, LLC.
Our Mission Statement is "Through great employees, we will continue to grow our trusted name by delivering exceptional service through honesty and integrity." We believe in always doing the right thing for our customers, and our employees. We believe in having pride in the products we provide; that teamwork is the source of our strength; and upholding the highest level of confidentiality for our customers.
Customer Testimonials
We love hearing from our customers! If you've had us work on your HVAC system we would love to hear from you too.
Heat Pump Maintenance in Hartsville, SC 29550
"This was my spring service by Domingo, and the 2nd time he has been here. He did a great job…very courteous and professional. I'm giving him 6 stars out of 5! Hope he will be back for my fall service also."
– Jim J.
Ductless Mini-Split Repair in Florence, SC 29505
"Can't believe they came the same day to help us. Another repair service didn't know what to do and said they had to check online to figure it out. Domingo and the technician with him went right to work and had everything repaired in no time. They are very professional and knowledgeable. I would definitely want them back to help us. I have already told 2 friends how competent they are. Thank you Jessica for sending them."
– Chris O.
Heat Pump Repair in Hartsville, SC 29506
"This team did an amazing job repairing our heat pump. They are knowledgeable and efficient. We have used this company for all our heating and air work in our home and have never been let down by their quality of work. We will continue to use Quality Service Company for all future repairs, installations, and maintenance."
– Jason W.
At Quality Service Company, we know what an investment your heating, ventilation, and air conditioning (HVAC) system is in your home. That's why time and time again we recommend regular preventative maintenance on all your HVAC units. You need to invest in your investment.
We have had some of our Florence, SC, area customers ask us if it's really worth it. Does preventative maintenance pay off or is it a scam?
Our response is always the same—yes, it is definitely worth it. And, no, it is not a scam. In fact, the majority of heating and cooling service calls are a direct result of a lack of proper maintenance.
Maintenance Benefits for You
You can experience many benefits as a direct result of preventative maintenance. When you regularly maintain your system, you will:
Save energy and money. When your heating and cooling system is regularly cleaned and checked, it will operate at its peak performance and most energy efficient. This saves you energy, producing lower energy bills, thereby saving you money as well.
Prevent unnecessary repairs. Since your system is checked on a regular basis, any wear and tear on parts is noted by our professionals and addressed. This reduces the middle-of-the-night breakdowns and accompanying costly repairs. Also, when your system is cleaned regularly, your system runs smoother, avoiding extra stress on your system's components.
Improve your indoor air quality. Scheduling regular cleanings cuts down on the dirt-and-debris buildup in your system. This means less of this finds its way into your home's air flow and into your lungs. Additionally, changing your filter every few months allows it to do its job and stop any dust and particles from proceeding to the general air flow, giving you high indoor air quality. And, according to ENERGY STAR®, airflow problems can reduce your system's efficiency by up to 15 percent.
Extend your system's life span. Ensuring your heating and cooling system is clean and checked allows your system to operate as the manufacturer intended. With few problems and repairs, your system's life span can increase, once again saving you money from purchasing a new one.
Keep your manufacturer's and installation company's warranties valid. Many companies stipulate your warranty is null and void without regular professional maintenance. You may need to provide your maintenance receipts as proof in the case of a warranty claim.
Save time. When you participate with one of our preventative maintenance service plans, you save yourself time. Our professionals contact you to schedule your appointments and then take care of the maintenance for you. This saves you time in your day on both counts.
Call Us for Your HVAC Maintenance
Maintaining your heating and cooling system with knowledgeable and experienced professionals like ours at Quality Service Company only reaps benefits for you. Protect your HVAC investment for the long haul. Contact us online or give us a call at 843-773-2550 to discuss how we can help you.
What Are You Waiting For?
Contact Quality Service Company!