WINTER IS HERE
Does your furnace need service?
WINTER IS HERE
Does your furnace need service?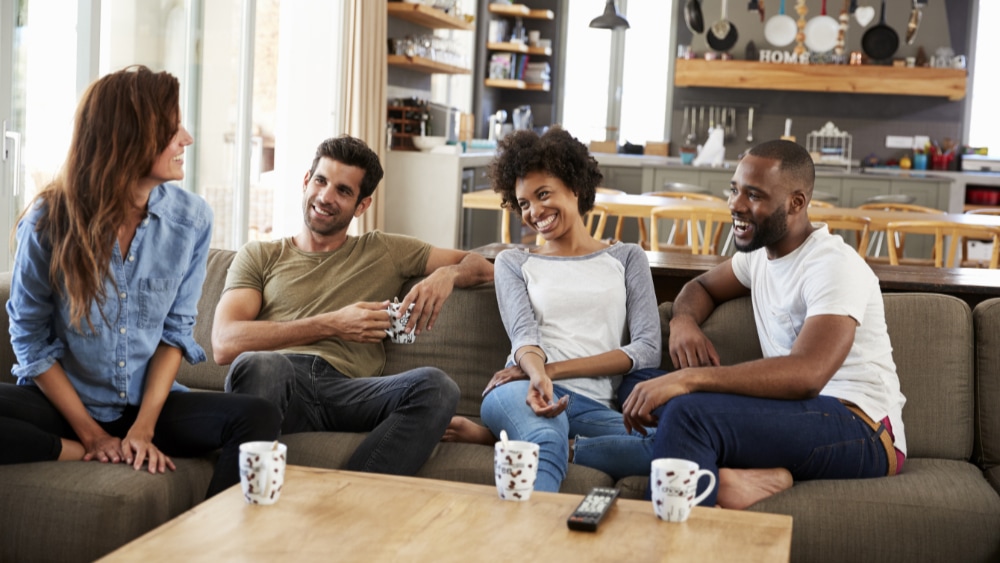 Heating & Cooling
No matter the season, we're here for you! Whether air conditioning, heat pump, furnace, or other home comfort needs, we've got you covered.
Quality Service Company
Quality Service Company, LLC is a locally owned and operated HVAC company. Chris McDonald started Quality Service Company in 2003 after working with other local HVAC companies for around 10 years. In 2011, Chuck Polk joined in partnership with Chris. Chuck had been working in the HVAC industry for over two decades with local HVAC companies, then as a Trane employee, and then owning his own business. The two merged their companies together under the name, Quality Service Company, LLC.
Our Mission Statement is "Through great employees, we will continue to grow our trusted name by delivering exceptional service through honesty and integrity." We believe in always doing the right thing for our customers, and our employees. We believe in having pride in the products we provide; that teamwork is the source of our strength; and upholding the highest level of confidentiality for our customers.
Customer Testimonials
We love hearing from our customers! If you've had us work on your HVAC system we would love to hear from you too.
Air Conditioner Maintenance in Florence, SC 29501
"I've used this company before and had a great experience. Brett came out and worked on our unit. He was very quick and knowledgeable of the work that was needed to be done. The service was great, and once again a great experience."
– Kendra D.
Heat Pump Replacement in Timmonsville, SC 29161
"They came out same day, inspected the old unit, determined what was needed, and helped with financing. The day of service they showed up on time, replaced our heat pump, and explained everything we needed to know. The level of customer service exceeded my expectations. I will absolutely call them again for anything I may need done. Extremely satisfied."
– Carl K.
Whole House Generator Maintenance in Florence, SC 29505
"Matt was ahead of appointment time which was great, and he solved the problem on the generator quickly. He was very nice and professional. I'll recommend your company to anyone."
– Harry H.
The average furnace lasts between 10 and 15 years. But did you know you can take steps to make it last longer? There is no shortcut or hack to increase your furnace's longevity.
In reality, the key is treating your Hartsville system with care and respect. With just a small amount of time and energy, you can ensure your furnace will live well beyond its warranty. From our team here at Quality Service Company, here are four things you should do to make your furnace last longer:
1. Change Your Filter Regularly
This is one of the easiest and most beneficial things you can do for your heating system. Check the manufacturer's guidelines to see how frequently you should replace your filter.
When filters get clogged with dust and debris, it causes all sorts of problems with your furnace. The airflow becomes restricted, causing the furnace components to wear down more quickly.
2. Schedule Maintenance Twice Per Year
You should see one of our heating, ventilation, and air conditioning (HVAC) professionals for maintenance twice per year — once in the spring and fall. Your heating equipment might have issues you can't yet see.
Fortunately, a trained eye can spot them. Also, our technicians will clean any excess debris or mold from your equipment. This protects your furnace, as well as your home's air quality.
3. Regulate Your Home's Humidity
Protecting your furnace from excess moisture is an easy step to forget. Humid temperatures can cause your unit's parts to rust quickly. This can lead to breakdowns. It can also lead to a cracked heat exchanger, which is expensive to replace and potentially deadly.
Additionally, according to the Illinois Department of Public Health, excess humidity can cause a host of other problems in your home.
4. Limit Your Use
In automotive terms, the amount of hours your furnace spends running is comparable to a car's mileage. If you can run your heating system less frequently, you'll get more use out of it in the long run.
A convenient way to do this is by upgrading your thermostat to either a programmable or Wi-Fi/smart thermostat. Programmable thermostats can automatically turn down your heat during hours when no one is home. Wi-Fi thermostats allow you to adjust temperatures on your smartphone or computer/laptop when you're home or away. You can also monitor your weekly energy usage, so you can consider ways to cut down.
Contact Quality Service Company for All Your Furnace Needs
Quality Service Company is here to help you in Hartsville, SC, and our surrounding areas to preserve your furnace's condition. Call us today at 843-252-0360 or request service online to schedule service with one of our highly trained and experienced professionals.
What Are You Waiting For?
Contact Quality Service Company!