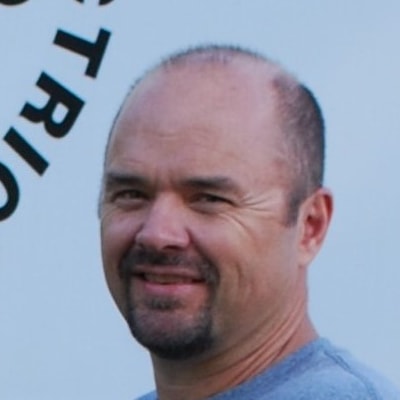 Chris McDonald
Owner/Sales Manager
8 Reviews
Heat Pump Maintenance in Hartsville, SC 29550
"Thankful for the service provided by Chris and Domingo. Our upstairs AC went out and it was HOT! They responded quickly and had our system cooling in a matter of minutes. Thanks for excellent service!"
– Rebecca w.
Heat Pump Installation in Hartsville, SC 29550
Everyone that I (& We including Stanley Byrd) worked with under Quality Service Company were fantastic.
Chris and Amanda took their time answering all our questions. Chris had proposals ready instantly and gave in depth explanations.
Deven and Justin came on time and worked very efficiently all day long. Glenn came through and inspected what was needed.
Stanley and I are pleased and will recommend your company.
We also appreciate everyone wearing masks.
Thank you.
– Mary R.
Heat Pump Replacement in Florence, SC 29501
"Glenn, Josh and the team at Quality did a great job from providing an estimate to providing a follow-up visit and walk-through. We are very pleased with the equipment installed, it's performance and how they left the area after completing the work. Chris McDonald provided a very convenient method of reviewing and signing the proposal online. We will definitely use Quality Service in the future and will recommend them to our friends and family."
– Randall S.
Air Conditioner Installation in Florence, SC 29506
"As always…Quality Service never lets us down. All my heating and air business is done with them. Very helpful and reliable company."
– Joey W.
Other Maintenance in Florence, SC 29506
"Real people with Quality Service every step of the way!!! I am so impressed with a company that is on time and keeps their word. Its not always easy to trust a service company in your personal space but I felt looked after from the first phone conversation. They don't just sell their products they educate you and give you good honest advice. I highly recommend Chris McDonald and his team of professionals. I will be calling them again in the Spring & Fall for my maintenance – THANK YOU SO MUCH!"
– Melissa G.
HVAC Service and Installation in Florence, SC 29505
Commercial and Residential HVAC
Heat Pump and Air Handler Installation
"My heating and air conditioning units have been serviced by Quality Service Co since October of 2011, and it is my pleasure to rate them as 'the top of the line'. From day one, Chris McDonald explained the background of his company and what I could expect from his staff and employees.
The maintenance contract has been honored on time and the technicians and office staff are polite, prompt and well informed.
The installation of a heat pump and air handler (Trane) was completed Wed, 1/11/17, and this huge job had the attention of caring and competent workers who impressed me with their attention to my household care while they worked so hard!
Special accolades to Allen Duffy who has solved many heating/cooling problems for me… I'd like to think he is now not only a rep, but a friend. I have referred many of my acquaintances to Quality Service and will continue to do so."
– M. M. Kennedy
---
Quality Service Company services Florence, Darlington, Hartsville, Lamar, Marion, Pamplico, Timmonsville, and the surrounding South Carolina communities with their heating and cooling needs. Visit our service area page for more coverage details, call us at 843-773-2550, or request service online today.