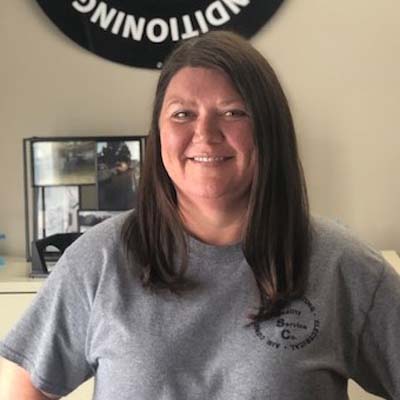 Amanda Anderson
Sales Coordinator
1 Review
Heat Pump Installation in Hartsville, SC 29550
Everyone that I (& We including Stanley Byrd) worked with under Quality Service Company were fantastic.
Chris and Amanda took their time answering all our questions. Chris had proposals ready instantly and gave in depth explanations.
Deven and Justin came on time and worked very efficiently all day long. Glenn came through and inspected what was needed.
Stanley and I are pleased and will recommend your company.
We also appreciate everyone wearing masks.
Thank you.
– Mary R.
---
Quality Service Company services Florence, Darlington, Hartsville, Lamar, Marion, Pamplico, Timmonsville, and the surrounding South Carolina communities with their heating and cooling needs. Visit our service area page for more coverage details, call us at 843-773-2550, or request service online today.