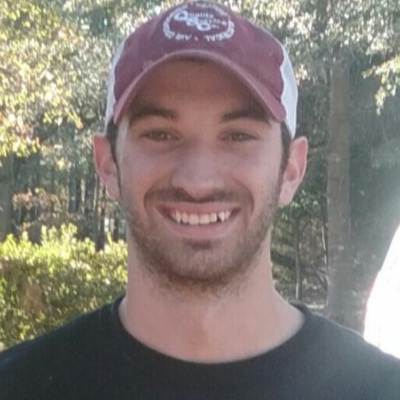 Ryan Rhodes
Service Technician
9 Reviews
Air Conditioner Maintenance in Other, SC 29541
"Ryan was polite, knowledgeable and a great representative to your company. He took his time, was neat and professional. I look forward to having Ryan service our AC units in the spring. Very thankful for the great service we received."
– Jesse K.
Air Conditioner Repair in Hartsville, SC 29550
"Quick response and repair time. Took care of the problem. Ensured everything worked correctly before leaving. Very friendly, honest, upfront on the cost. Exceptional service I recommend to anyone!"
– Scott A.
Air Conditioner Maintenance in Other, SC 29541
"Great service. Extremely satisfied."
– Greg S.
Air Conditioner Maintenance in Florence, SC 29501
"Ryan was very friendly, prompt and knowledgeable! I feel confident he identified and corrected the problem! I would recommend Quality Service Company to anyone looking for this type of service!"
– Shannon W.
Heat Pump Repair in Florence, SC 29505
"Fast and efficient service. Tech was knowledgeable and explained the repairs needed. Would highly recommend Quality Service Company."
– Trudy A.
Air Conditioner Repair in Florence, SC 29501
"Great job repairing our HVAC! Ryan was super polite, professional and knowledgeable. When that unit needs replacing, we'll definitely have Quality Service install the new one. Have trusted their expertise for years now."
– Debbie C.
Heat Pump Repair in Florence, SC 29501
"Fast and friendly service"
– Muke K.
Air Conditioner Repair in Timmonsville, SC 29161
"Having an older unit for many years became problematic, to say the least. Chuck Polk reviewed the numbers and explained we were paying more per year to maintain a 30 year old unit than it would be to replace it. We appreciated his honesty. We decided to upgrade our unit. No issues with the new unit. However, we have a split unit for the upstairs. It has some age but is in working order. Of course, this unit requires more maintenance. We had an issue with the unit today and Ryan Rhodes was our tech. Highly recommend him to do any work. Its very reassuring to know all we have to do is pick up the phone and call Quality Service Co. and they are always there to take care of us.
Chuck and Chris have assembled a team who are always on time, always professional, always honest and reasonably priced. We would recommend them for any of your AC needs."
– Jay R.
Air Conditioner Replacement in Florence, SC 29501
"Very nice men, quiet and polite, very good work"
– Mack M.
---
Quality Service Company services Florence, Darlington, Hartsville, Lamar, Marion, Pamplico, Timmonsville, and the surrounding South Carolina communities with their heating and cooling needs. Visit our service area page for more coverage details, call us at 843-773-2550, or request service online today.