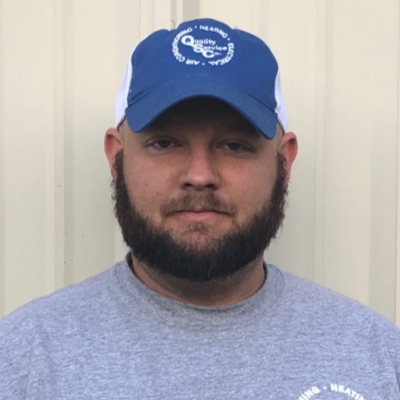 Bruce Oliver
Warehouse Manager
3 Reviews
Air Conditioner Installation in Florence, SC 29501
"From the initial phone call to the clean up these guys were all prompt, knowledgeable, hardworking, and personable. They worked very well as a team, and after a short amount of time I knew I could trust them and was not afraid to leave them to their task. Thank you!! 👍🏻👍🏻"
– B.T. P.
Other Installation in Florence, SC 29501
"Very dedicated and professional team. Installed new HVAC system in pouring rain. Worked a 12+ hour day to ensure system was working before the end of the day. Great service."
– David S.
Heat Pump Replacement in Other, SC 29536
"The service could not have been better! Brett & Bruce arrived on time to replace my heat pump and did a fantastic job, leaving the area looking better than I expected. The guys even helped with loading my old heat pump onto my trailer! I highly recommend Quality Service Company for all your home service needs."
– Cody H.
---
Quality Service Company services Florence, Darlington, Hartsville, Lamar, Marion, Pamplico, Timmonsville, and the surrounding South Carolina communities with their heating and cooling needs. Visit our service area page for more coverage details, call us at 843-773-2550, or request service online today.